Source: Andrew Harp, The News-Enterprise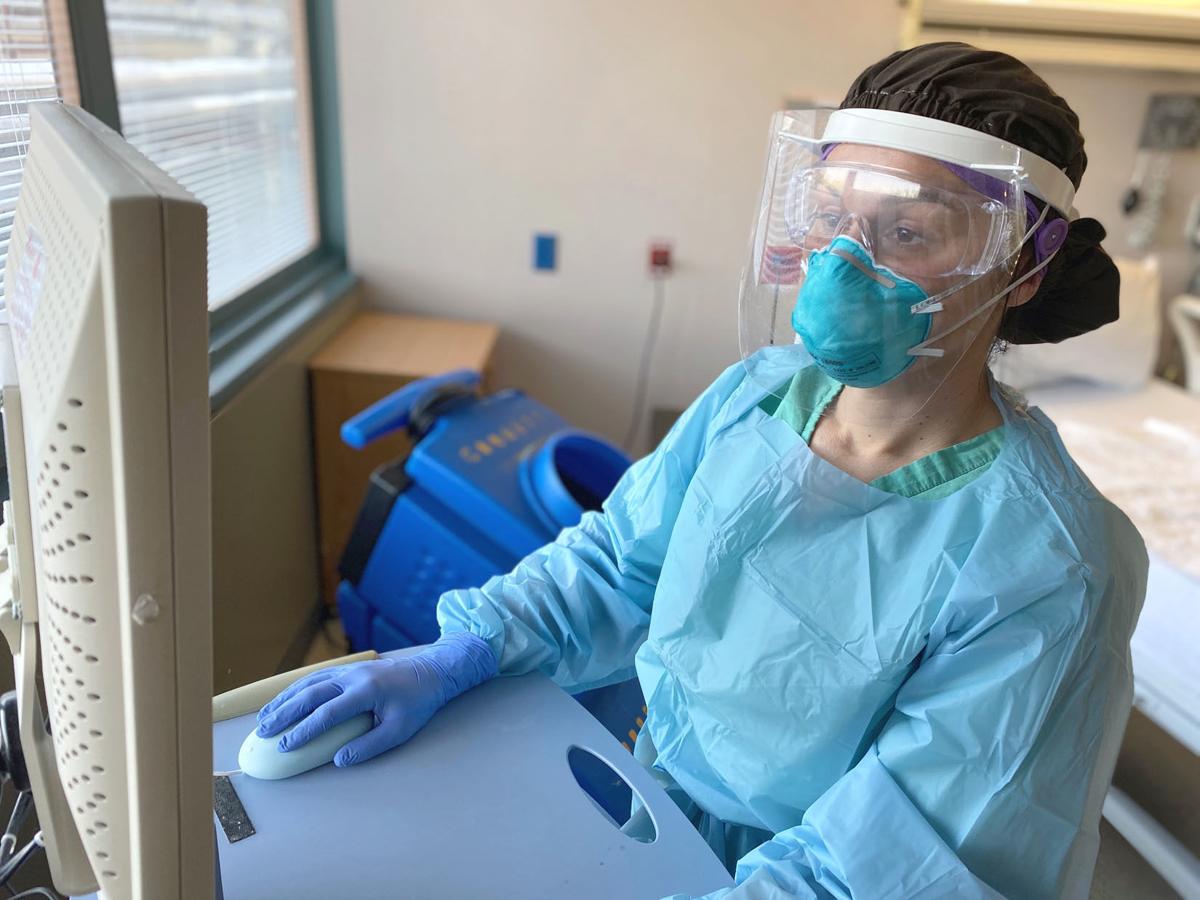 Hardin Memorial Hospital has been creating innovations within the hospital to optimally care for its patients and staff during the COVID-19 pandemic.
Steve White, assistant vice president of operations, said major innovations and projects have been "kicked up a notch" within the COVID units.
"In times like these, innovation becomes king," White said.
One of the major changes is creating additional negative pressure rooms.
According to the Centers for Disease Control guidelines, the best place to treat a COVID-pos­i­tive patient is in a negative pressure room, which feature more exhaust capabilities to help contain airborne contaminants coming from the patient within the room.
"That's the very best situation to have and we were limited on that," White said. "All hospitals are because it takes a certain amount of heating, ventilation and air conditioning systems to make that happen."
White said Baptist Health Hardin's facilities management team worked alongside a local mechanical engineering firm called CMTA.
He said they looked at air balance in many areas throughout the hospital, and the first one that was changed was the intensive care and critical care units, where many of the COVID-positive patients are placed.
They were able to go into each individual room and install HEPA filters, which stands for high-efficiency particulate arrestance. These are used to exhaust air within the rooms directly outside the building and filter out viruses.
About 10 beds on the intensive care side and 10 beds in critical care now are equipped as negative pressure rooms.
White called it the best-­case scenario for pro­tecting patients and the staff in those units.
"We take it so seriously to try to protect our staff in this," White said. "Without them, we can't meet our mission of taking care of those COVID patients."
He also said the experts also have been eval­u­­ating the two newest patient floors in the North Tower and found a way to limit aerodynamics within those two floors.
Another aspect the hospital is working on is masks.
White said local entrepreneurs provided space to set up a hydrogen peroxide vapor decontamination reprocessing center in Elizabethtown to serve all Baptist Health facilities in the area.
This center contains dozens of N95 masks, and using hydrogen per­oxide vapor, any con­tam­inants on the masks are killed allowing them to be used multiple times. White said with this project, masks could be reused up to 50 times.
He said the project still is in the early stages of development.
In the future, despite the filters sacrificing some air conditioning cool­ing, he said they're thinking of tweaking the system for future hospital endeavors once the pandemic has subsided.
"I really feel confident that our team has done a great job," White said.