Source: Mary Alford, The News-Enterprise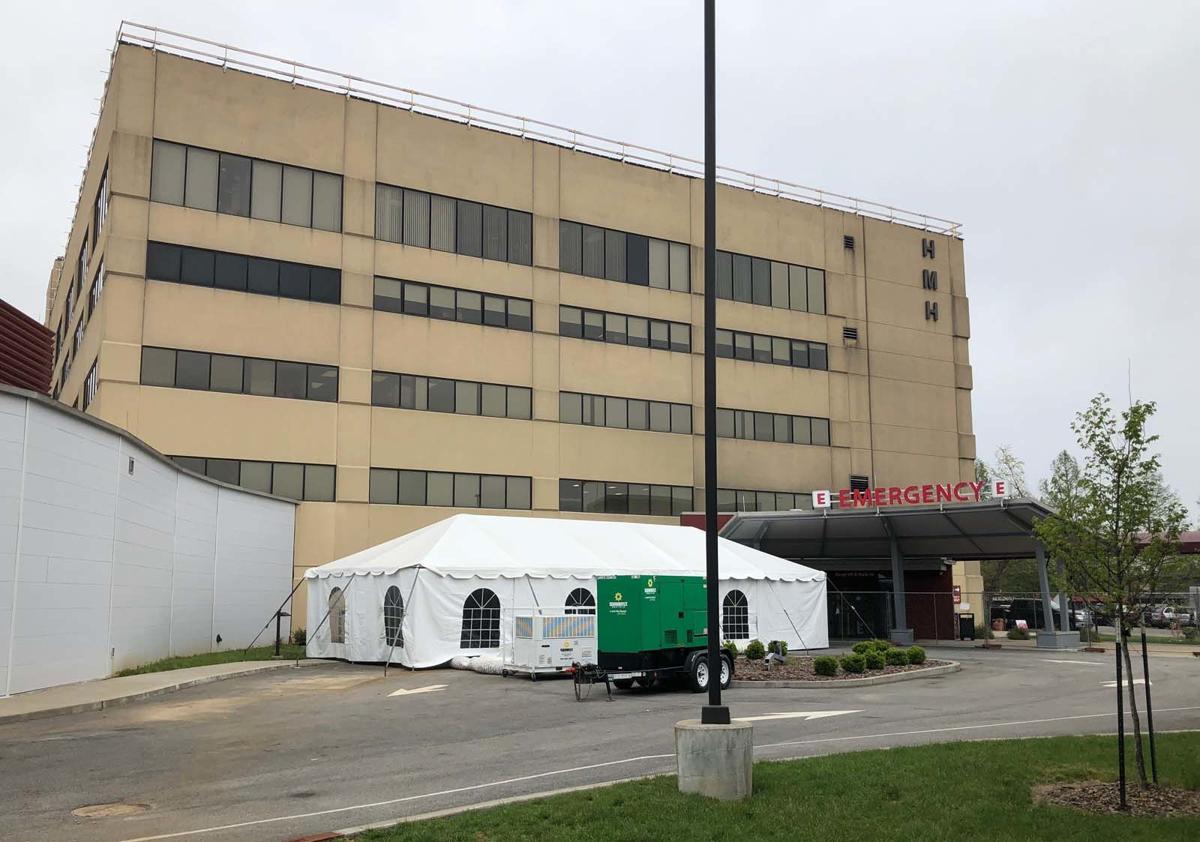 A white tent has been erected outside the entrance of the Hardin Memorial Hospital Emergency Department in an effort to be proactive should the hospital experience a surge — a large number of patients at one time — during the COVID-19 pandemic.
Assistant Vice Presi­dent of Emergency Ser­vices Deanna Parker said a planning team has been working on Baptist Health Hardin's response to the COVID-19 pandemic and possible surge since January.
"In order to accommodate a potential surge, the team identified a tent outside the emergency department entrance as a location to triage respiratory patients, and even provide patient care," she said.
"This is another tool to combat a potential surge of patients. The tent will allow us to keep potential respiratory illness patients separate from other patients in need of emergency care."
Should the need arise, Parker said Baptist Health Hardin Emergency Department staff can triage a surge of patients in the tent, or even repurpose the space for patient care.
"It is the hope of the planning team that we won't need to use the tent, but preparation is critical at this point," she said.
"All hospitals must be prepared for a possible surge. It could be a surge due to a non-compliant gathering, outbreak at a nursing home, or some other cause."
The tent is being equipped with a registration area, two spaces to triage patients, an area for provider assessment, and chairs for waiting.
Parker said this is essentially a separate triage and waiting room location for patients that are experiencing respiratory symptoms, and it allows for staff to keep this population separate from other patients presenting for other emergency medical needs. There will be the ability to obtain vital signs, do an EKG and blood glucose checks prior to being taken back to a room.
The tent can hold between 50-55 patients at one time, officials said.