Source: The Times-Tribune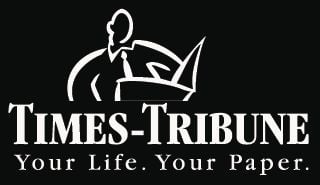 As for a shortage of PPE, Parker told the Times-Tribune her hospital is okay but things continue to change rapidly and they are conscious of the need to preserve PPE however they can. Parker and her team are in constant contact with the state to communicate their needs.
She's currently assistant vice president of emergency services at Baptist Health Hardin, one of the largest emergency departments in the state. Before becoming vice president she served in leadership positions in med surge, telemetry, step-down units and eventually emergency services.
"From a supply standpoint, the biggest struggle we've had is maintaining an adequate supply of N95 masks," said Parker. "We have begun sterilizing our N95 masks in-house through our sterile processing department, which has greatly improved our ability to address the demands of needed masks. We constantly evaluate our supply inventory versus our supply needs through our incident command structure. The situation has forced us to have contingency plans, and have backup plans for our contingency plans."
Staff and patient safety are top priorities during a pandemic according to Parker who said a major focus right now is mitigating risks of exposure and contamination for everyone, which can be extremely difficult.
"Today we are challenged with the need to preserve PPE while treating patients who may or may not have a highly contagious virus," added Parker. "In normal times, when supplies weren't limited, it would be very normal for a nurse to totally remove isolation equipment when leaving a patient room to find a doctor or another care team member, ask a question, then return to the patient room and put more isolation equipment on. Now, because supplies may be limited, it's important to minimize the number of times a nurse or doctor has to walk in and out of a patient's room so that PPE is preserved."
More importantly Parker wants to minimize the number of times staff have to put on and take off PPE, because every time you do that you risk self-contamination and contaminating others.
She said when patients arrive at the Emergency Department, they often don't know who may be infected, so clinical staff also must wear PPE when triaging patients. Because of their layout, communicating with team members in different areas of the ED can be challenging – and communication is the backbone of healthcare according to Parker.
"Just the simple act of trying to use a smartphone requires that a clinician takes off all of his or her equipment – which is exactly what we want to avoid at a time when we are trying to conserve PPE and minimize contamination risk," she said.
Prior to the pandemic, the hospital had a hands-free communication system from a company called Vocera in place. These type of devices can be worn underneath PPE, which means care team members can communicate without having to take on and off their isolation equipment. For example, a physician has the ability to use simple voice commands to call a nurse caring for a patient in an isolation room and the nurse doesn't have to leave the room, take off his or her PPE, and can answer the physician's call hands-free.
"Everyone is better- protected and patients ultimately get the care they need sooner," added Parker.
Providing care during a pandemic requires the ability to be nimble and make changes to workflows and workspaces, sometimes overnight, said Parker. One of the biggest changes Parker and her team have had to make early on, not only to preserve PPE, but also to prevent infection risk, was to transform their main hospital entrance to the ED entrance, which meant they changed the way they see patients.
"We created a pivot station at the front, allowing us to triage patients that have COVID-like symptoms at one location outside of the main ED, and everyone else in another location," said Parker. "This has allowed us to follow CDC recommendations to avoid intermingling of possible COVID patients with those coming in for normal emergency issues, such as broken bones."
Even with the change in workflow and separation of workspaces, Parker said the staff was able to communicate with team members in other areas using our Vocera devices.
"This has been particularly helpful when we have a patient arrive with respiratory symptoms because we can then advise staff to use appropriate precautions and wear appropriate isolation gowns. We also installed a tent right outside the ED in preparation of a patient surge, and our Vocera device was also able to keep our team connected, allowing for seamless care. Conserving PPE, keeping patients and staff safe, and increasing efficiencies are all factors that we have had to take into consideration during this time."
The most important thing we can all do when entering a healthcare facility during this time is show compassion to one another, said Parker.
"There are many changes happening, sometimes daily, and ultimately the mission is to keep everyone safe," added Parker. "Be patient and flexible during these challenging times, as the restrictions in place are there with everyone's best interest in mind. Also, please do your part in keeping people safe by wearing your mask and washing your hands."