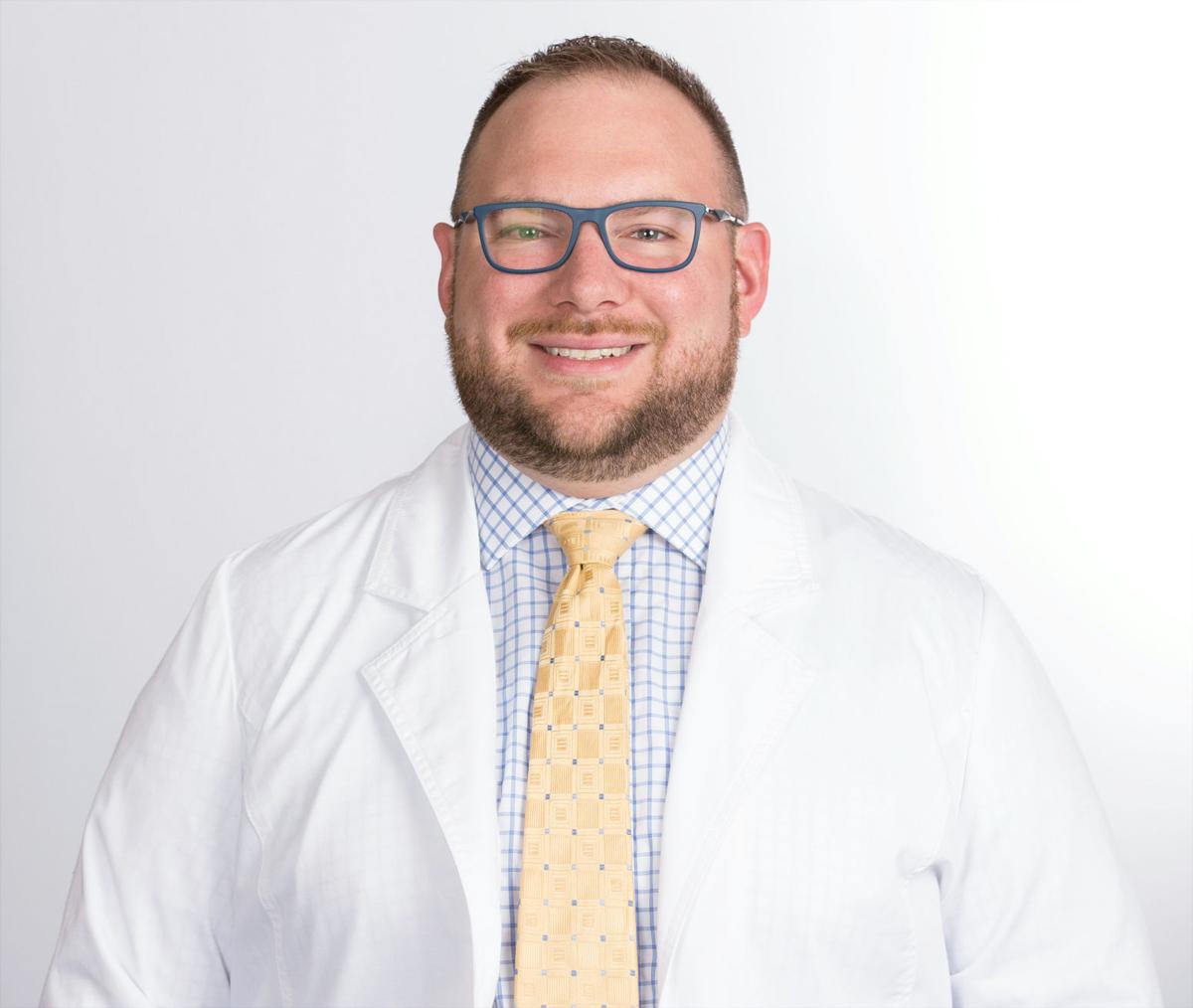 Source: The News-Enterprise
In the battle against CO­VID­-19, health care professionals specializing in pulmonary and critical care are among those on the front-lines. One of these professionals is Baptist Health Hardin's Aaron Mulhall.
Since joining Hardin Memorial in 2016, Dr. Mulhall has closely worked with fellow intensive doctors and Baptist Health Hardin administration and leadership to expand the level of care provided through the health care system's ICU and CCU. This endeavor has become particularly important this year.
"In February, our focus was redirected to the preparation and response to an inevitable COVID-19 patient and the ever-present possibility of a COVID-19 surge," Dr. Mulhall said.
Originally from Louisville, Dr. Mulhall earned his undergraduate degree from Bellarmine University and attended medical school at the University of Louisville. He then completed an Internal Medicine residency and two fellowships – one in pulmonary and critical care and one in critical care – at the University of Cincinnati College of Medicine. He now is board-certified in critical care medicine, pulmonary medicine and internal medicine.
Dr. Mulhall said he joined Hardin Memorial at the insistence of Drs. Navin Kaini and Ben Cundiff, both of whom now are his colleagues. Both Kaini and Cundiff also took part in pulmonary and critical care fellowships at the University of Cincinnati.
"They sold me on Baptist Health Hardin and the community, but more importantly, on how I could help grow and expand the pulmonary and critical care services to provide care for the people in this region that need it," he said.
In preparation for an onset of COVID-19 cases, Dr. Mulhall and his colleagues diligently worked on a variety of preparedness initiatives. He said some of these include masking all Hardin Memorial staff and patients, implementing COVID-19 screening for those who enter the facility, securing personal protective equipment from around the region, converting every room in the ICU and CCU into negative pressure rooms and increasing the number of critical care beds and ventilators in the event of a larger case surge.
New processes also have been implemented, such as the use of protective intubation boxes and drapes, new approaches for CPR and code team responses and the ability to monitor COVID-19 patients via two-way audio and visual monitoring.
"We have done what feels like a few years' worth of work in a little over a two-month time frame," Dr. Mulhall said. " …Overall, the last eight weeks have been challenging, but the Baptist Health Hardin physicians and staff have been resilient and stepped up to the challenge to care for all patients."
Baptist Health Hardin Presi­dent and CEO Dennis John­son said Dr. Mulhall's leadership has been instrumental in Baptist Health Hardin's response to COVID-19.
"This team of pulmonologists played a vital role during this pandemic and Dr. Mulhall led the charge," Johnson said. "He is a content expert, studying and learning about this new coronavirus every day and helping us prepare and equip our facilities early and correctly to care for COVID-19 patients."
Outside of his role at Hardin Memorial, Dr. Mulhall also serves as medical director of the Respiratory Care program at Elizabethtown Community and Technical Col­lege. Through this role. Dr. Mulhall teaches a few classes each year and allows students to shadow him and his colleagues.
Dr. Mulhall said though the fight against COVID-19 is far from over, he and his fellow staff at Baptist Health Hardin will continue to do their best every day to monitor and address the pandemic's impact locally.
"I would say that Baptist Health Hardin has done a tremendous job during COVID-19 when it comes to protecting both the staff and patients, all while providing the highest quality of care possible," Dr. Mulhall said. "What has driven me to help is that while this virus has disrupted the lives of hundreds of millions of people, I have the opportunity to provide front-line care for the sickest COVID-19 patients and assist in ways to protect the staff, patients and the community."